Disclosure: This post contains affiliate links, at no extra cost to you I receive small commission.

This year for Mother's Day, I'm focusing on a lot of my favorite small shops. I also tried to also share a few suggestions across a variety of price points. I also tried to share various different interests and styles. Also, I just wanted to ask if you shop for any of these things you consider using my links. I earn a small commission at no extra cost to you, and it would be incredibly during this time. PS- Make sure you're following me on Instagram, as I will share sales when they come around!
I'm sharing all of my mom favorites today!

-How pretty is this coral coffee mug from Yeti? I got a Yeti as a gift recently, and really love it. As a mom, it's nice to have something to genuinely keep your coffee warm.

-For a more budget friendly gift idea that feels fancy, consider grabbing these knotted headbands or mama approved silk bows. or my personal favorite for hiding roots and feeling pulled together: knotted headbands!

-I recently grabbed this Draper James bag that is part of their collab with Land's End. It is the ultimate mom bag, it has a space for your phone, your laptop, and several other pockets. Plus, it's pretty. Bonus point- at the time of writing, this is part of a 50% off sale happening on Land's End page!

–Air Pods: Okay, I would have never spent the money on this, but I got a pair as a gift and now I can't imagine life without them. All my chores, elevated. Perfect for sporting events, laundry, whatever. I'm also listening to an audible or a favorite podcast (like Risen Motherhood)

-Camera or a GoPro— Moms love getting photos of their kids, a nice DSLR or a GoPro would be perfect. I love my GoPro and that I can make beautiful photos or video footage. Bonus, it's waterproof.


Etsy Favorites:
I'm excited to share some of my favorite Etsy shops with you. I love shopping on Etsy when I can. I'm a huge fan of personalized gifts, and I love that a lot of Etsy shops are ran by people in their homes. Side hustles, etc. I also don't think Etsy shops are budget busters!

Brush and Thread Studio-– My girl, Kelly painted a photo of my home and made my blog logo for me. I love her work, I love the sentimental value of her products and gifts. Check out my logo and the portrait below.
Sweet Silhouette Co makes the most beautiful Silhouette portraits, wonderful, quick service. I loved her and can't wait to get more art from her.
Speaking of Silhouettes, this is what I want for Mother's Day this year. I absolutely love these necklaces. I also didn't think for the heirloom quality this was a bad price! Her shop on Etsy, Gracefully Made, has beautiful personalized pieces that any mama would love. I got this photo from her Etsy page to show ya'll the design I've got on my wishlist for Mother's Day!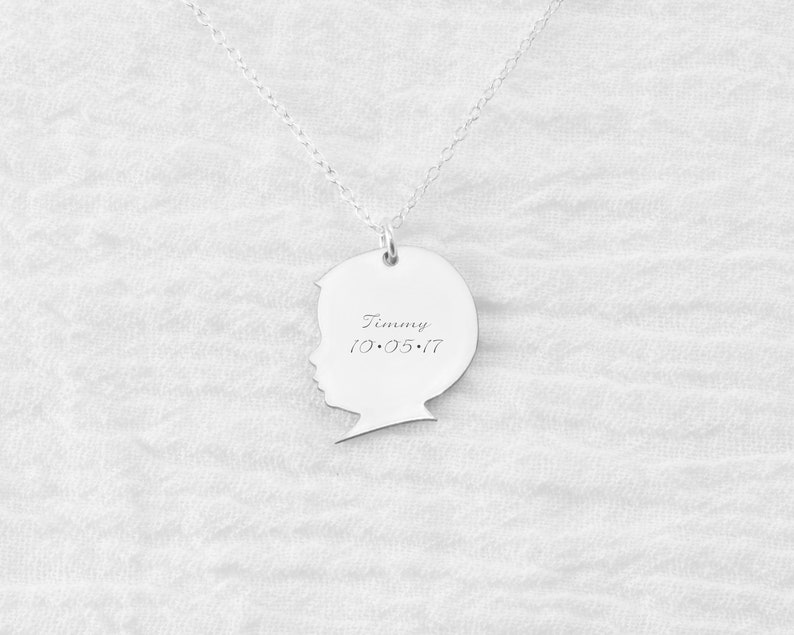 I almost didn't see this one for fear my Mother In Law might see it, but I'm thinking one of these for her home highlighting some special moments. She recently celebrated 42 years of marriage, so I know they have much to celebrate. (including four international adoptions!) I really loved this artist's style. I've linked the family timeline here! (or just click the photo below.)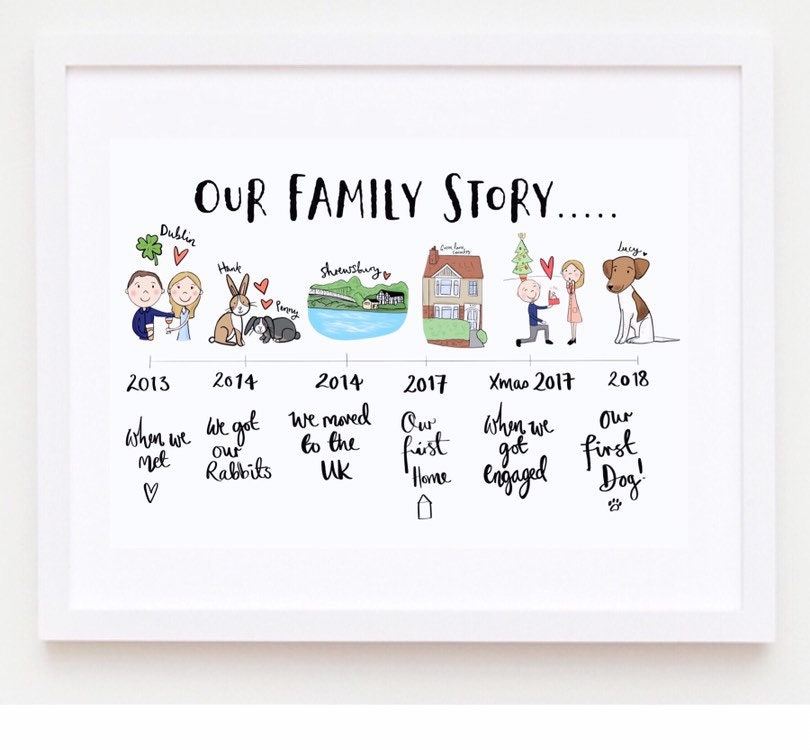 I also really love this MAMA shirt from Etsy favorite, RokoClothing!
They actually a couple shirts I'm planning to purchase as gifts for some upcoming birthdays, too!
Here's another one I want for myself! I love the personalized component, especially now that both boys are in school (well, usually in school.) These are great for sending in those requested items. This cute shop, Honey Bear Pages, is relatively new over on Etsy, but I've followed her IG page for a little bit now and love her designs. This would be a well loved gift!
For The Book Lovers!
I had to include a section for MY PEOPLE! Those are trying to squeeze reading anywhere we can. I love books, and I think the right ones can be beautiful, thoughtful gifts.
Present Over Perfect– I love this book so much, and always share it.